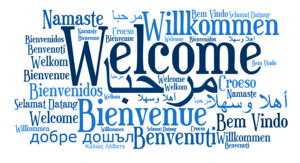 Select 'Lab Manual' for the specific lists of structures you are responsible for identifying. You should READ your lab manual (term lists/ white sheets) daily to help with retainment and consistency.
---
---
The 'Calendar' tab above has the weekly calendar and will tell you the specific Activities we will be covering in lab each week. Lab DOES start the first week of classes, make sure you log in to Canvas beforehand.
---
The 'Restricted Content' tab has the OPEN LAB schedule and a digital database of models available, labeled skeletal system photos, and cadaver prosection photos and videos from Human Anatomy Labs on SLCC campuses. You will need to obtain the password for this protected page from your lecture or laboratory instructor.
---
Biology students can use the form below to leave general comments and feedback, report any ongoing issues, file grade appeals, request add exceptions (after add period is over) and transfers from one course section to another. This form can also be used for any other inquiries outside of these topics but is meant for current or past biology students and will require students to log in with SLCC credentials: